---
Payment Options and Instructions
To make an Online purchase you can use Credit card (VIA Paypal)
You Do not need to register with Paypal, you can check out as a guest as shown bellow.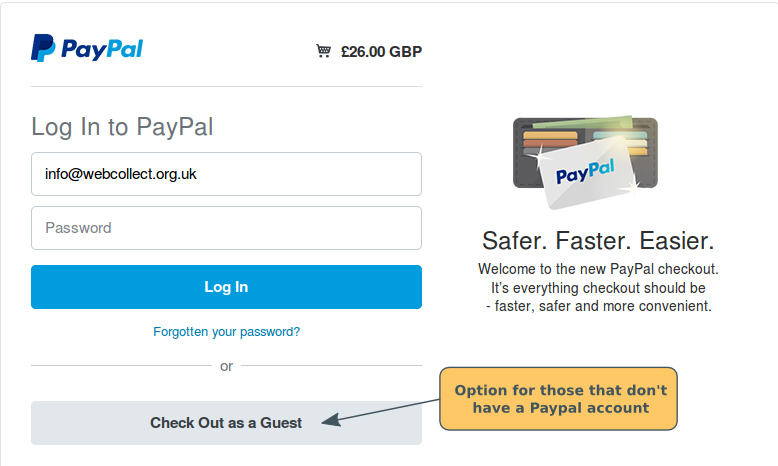 To make Layby payments, you need to first register and then make your purchase as normal.
When at the payment options, chose Bank Transfer / Layby as your payment option.
Deposit your payment into account number 03 0207 0831725 006 and use your receipt number as the reference on your payment.
If you wish to check how much you have left to pay please email office@destinychurch.org.nz for an update.
​​